text.skipToContent
text.skipToNavigation

Precision, agility, and maximum combine capacity
Our draper heads stand for flexible force
Precision, agility, and maximum combine capacity
Our draper heads stand for flexible force
Flex 30 and TruFlex Razor
Truly precise yet gentle drapers
Sensitive crops present a special challenge to today's heads. Heads that cut almost at ground level make the difference, minimizing losses and ensuring consistent crop flows. The Flex 30 and TruFlex Razor bring a new dimension to flotation cutting.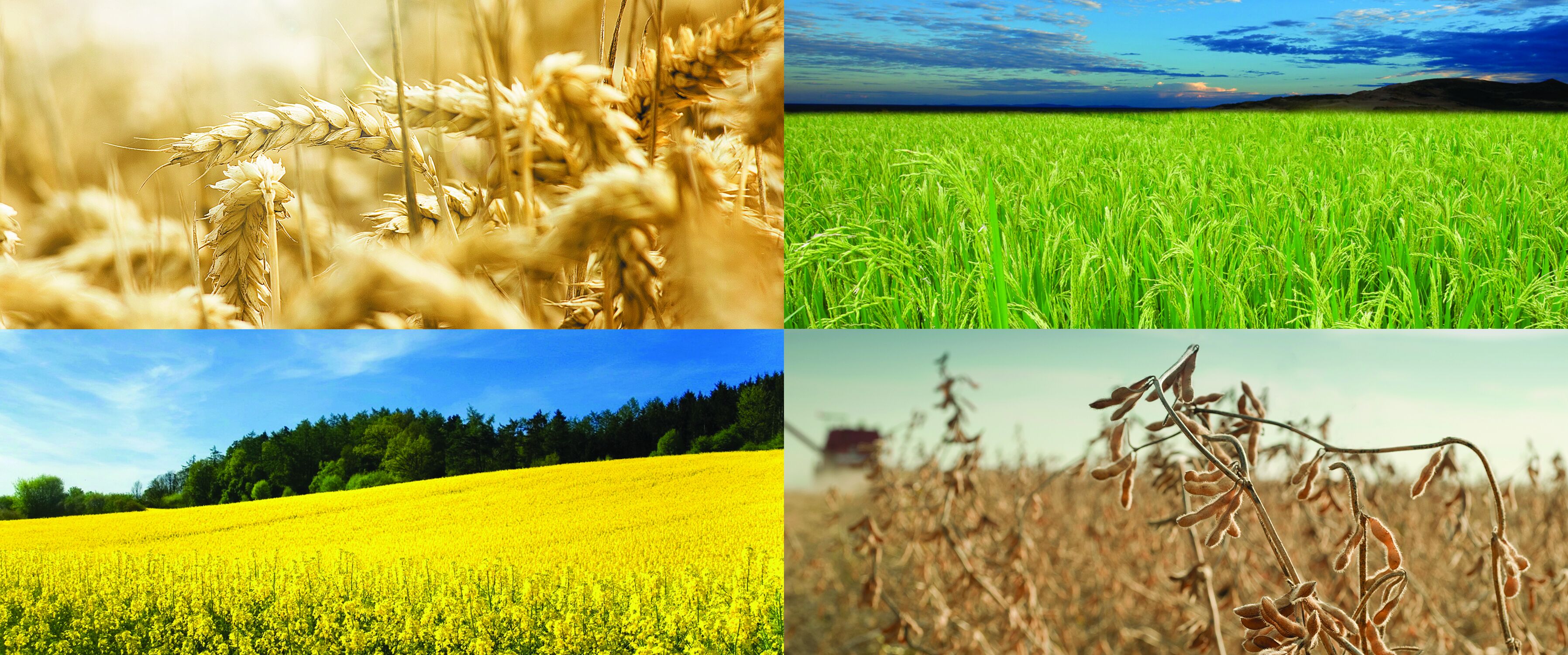 Applications
Suitable for a variety of crops
Geringhoff's line of draper heads - the Flex 30 and TruFlex Razor - harvest all cereals, canola, soybean and specialty crops like peas, lentils, lupine and more – adapting perfectly to the field conditions of the individual crops.
Benefits
Engineered to cut closer
There's no such thing as a perfectly uniform or evenly contoured field. That's why all Geringhoff draper heads utilize precision German engineering, paired with advanced technology, to provide a trouble free harvest.
From the frame and bodywork to the flip-over reel and cutting system, our Flex 30 and TruFlex Razor flex where it counts so every contour of your field is easily traversed and cut razor-close.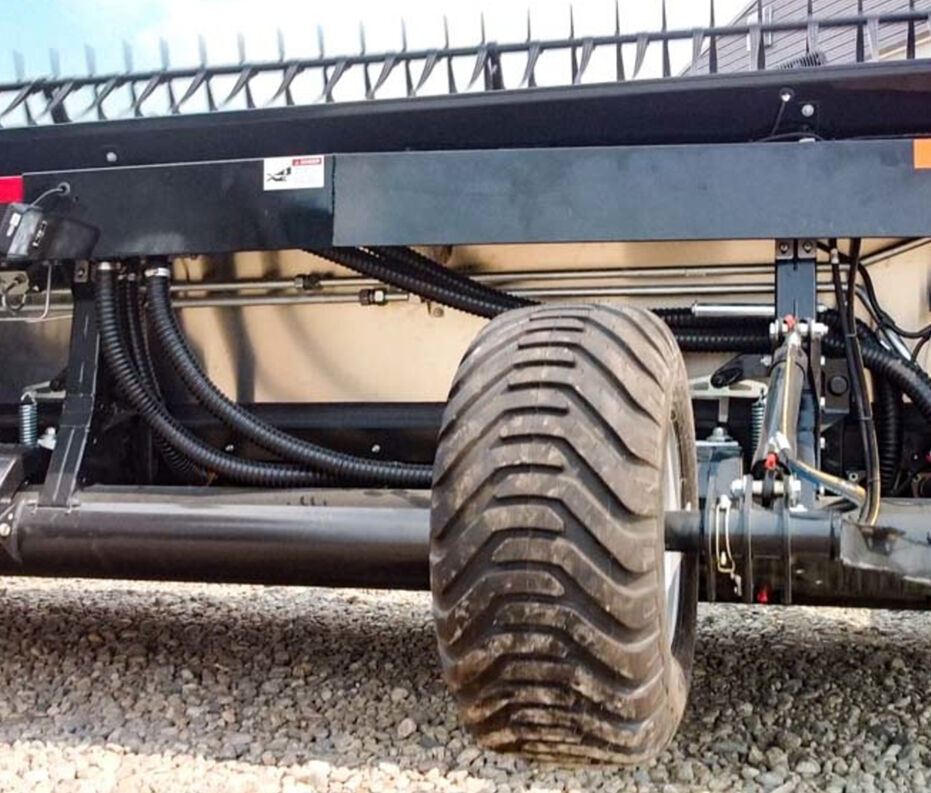 Frame and Bodywork
Lightweight but sturdy
Precisely designed to be lightweight but sturdy, the backbone of our drapers are limber enough to roll on the ground yet tough enough to handle any change harvest can bring.
Lightweight design
Depth wheels for optimum ground hugging allow for harvesting in almost any terrain on the 35', 40', and 45' TruFlex Razor models
3-section frame on the 35', 40', and 45' TruFlex Razor models
Solid rigid frame on the 30' Flex 30 model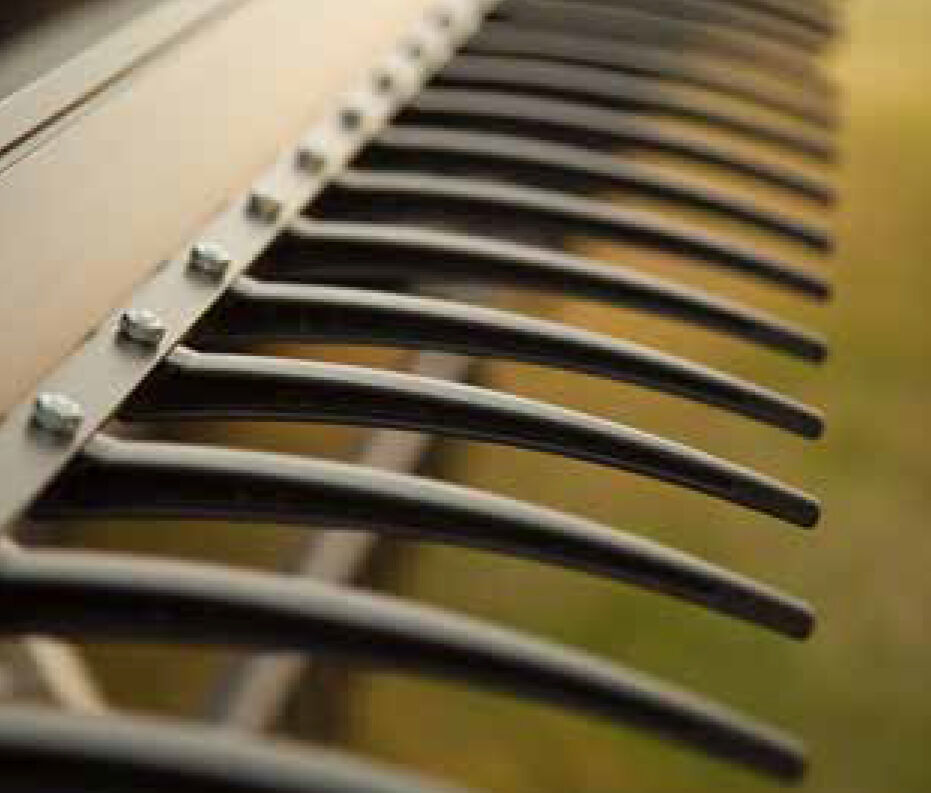 Flip-Over Reel
Unique reel design
The lightweight flip-over reel is designed for an unobstructed view of the middle of the cutter bar for perfect control and visibility.
Optimum crop flow
Low weight
Unobstructed view of the middle of the head
3-section reel on the 35', 40', and 45' TruFlex Razor models
Solid rigid reel on the 30' Flex 30 model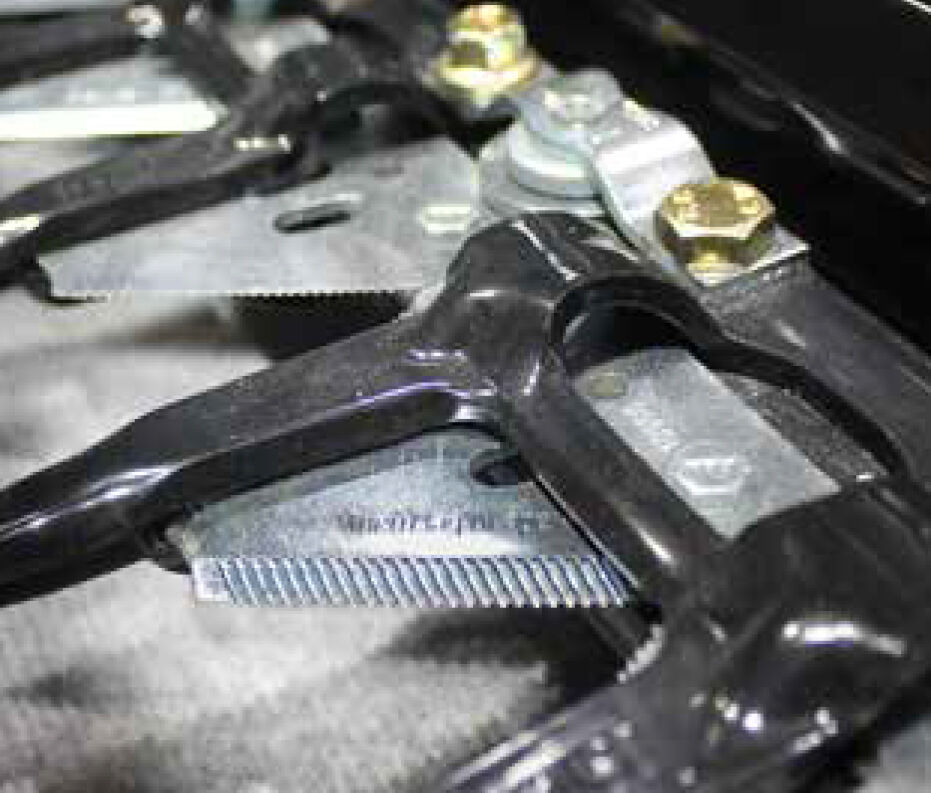 Cutting System
Leave nothing behind
The flexible cutter bar allows you to cut nearly at ground level thanks to a system of sensors that are distributed across the full width.
Superb driveline efficiency
Short drivelines for less weight
Dual drive unit in the middle for better contour following
Flexible cutter bar on the 30 ft Flex model and 35 ft and 40 ft TruFlex Razor models
Rigid cutter bar on the 35 ft and 40 ft TruFlex models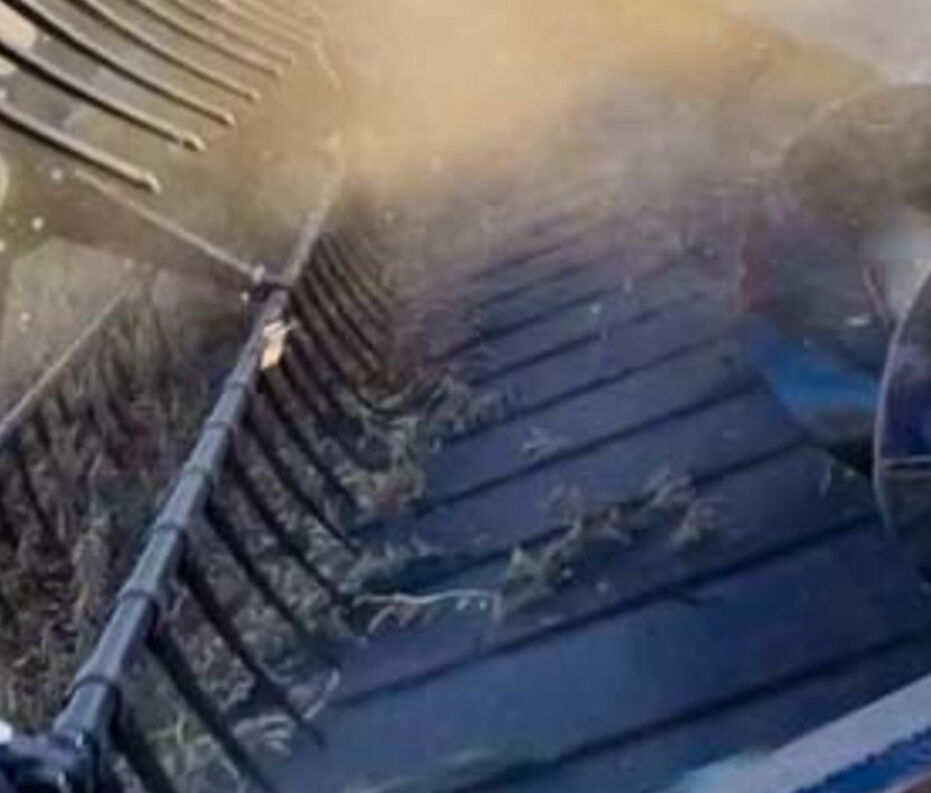 Crop Flow and Crop Feed
Gentle but firm
Using lightweight and robust belts instead of heavy augers allows for consistent crop flow into the combine for better harvest productivity and efficiency.
Adjustable belt speed
Belt width suitable for bushy crops (e.g. canola)
Maximized working hours through optimized crop intake
Maximize Your Yields
Integrated Air System (IAS)
Especially sensitive crops that tend to produce volunteers during their final phase of ripening require special harvesters that feature the appropriate technology to minimize losses caused by seeds and pods that have escaped the reel. That's why our Integrated Air System (IAS) is available on both the TruFlex and TruFlex Razor draper heads.
Utilizing controlled airflow, our state-of-the-art IAS is precisely designed to maximize yields for sensitive crops. By blowing air in a controlled way, a large percentage of the seeds and pods that have escaped the reel are carried to the draper belt and feed to the threshing system.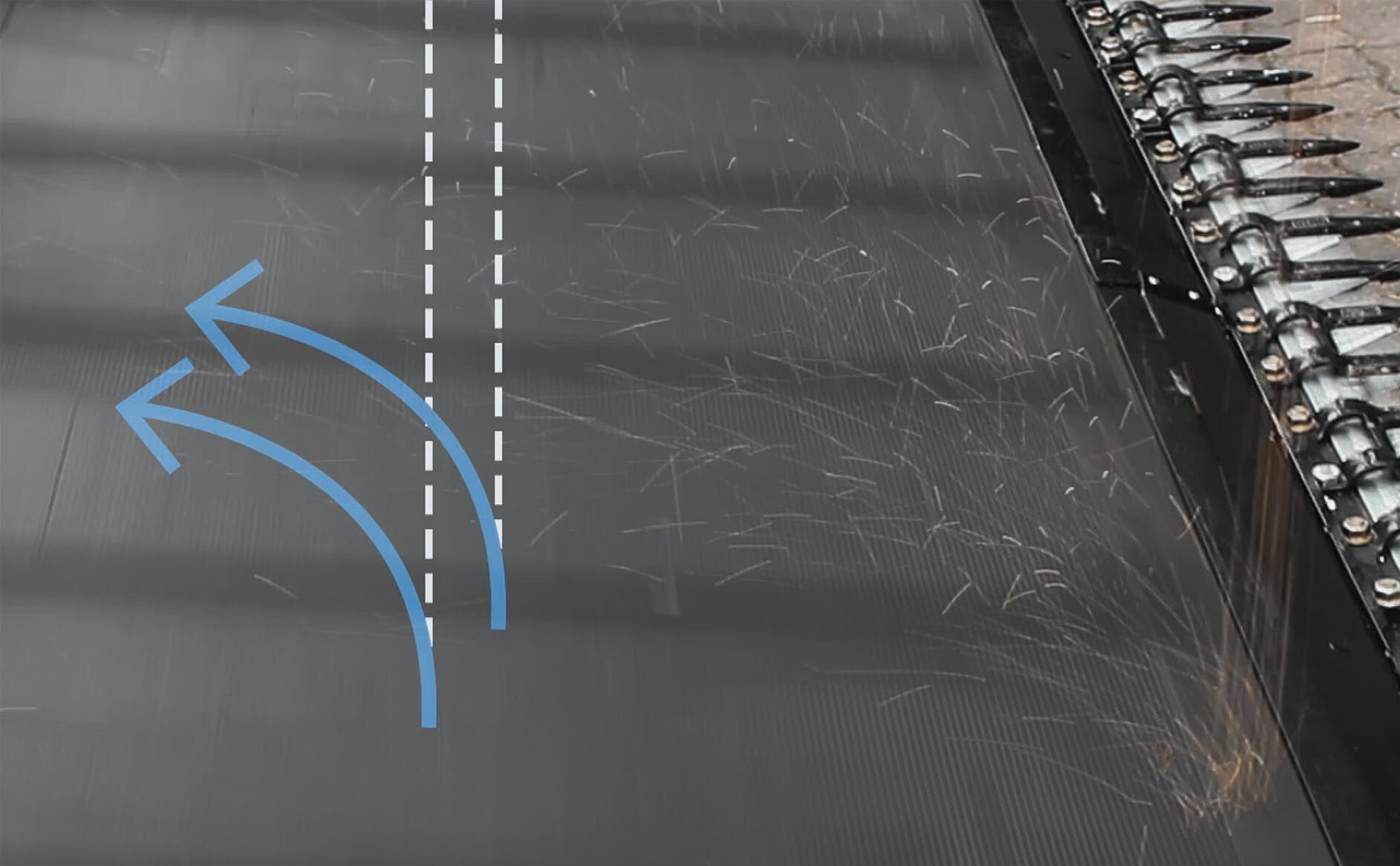 Comparison
With IAS
Controlled air flow gently blow grains to draper belt.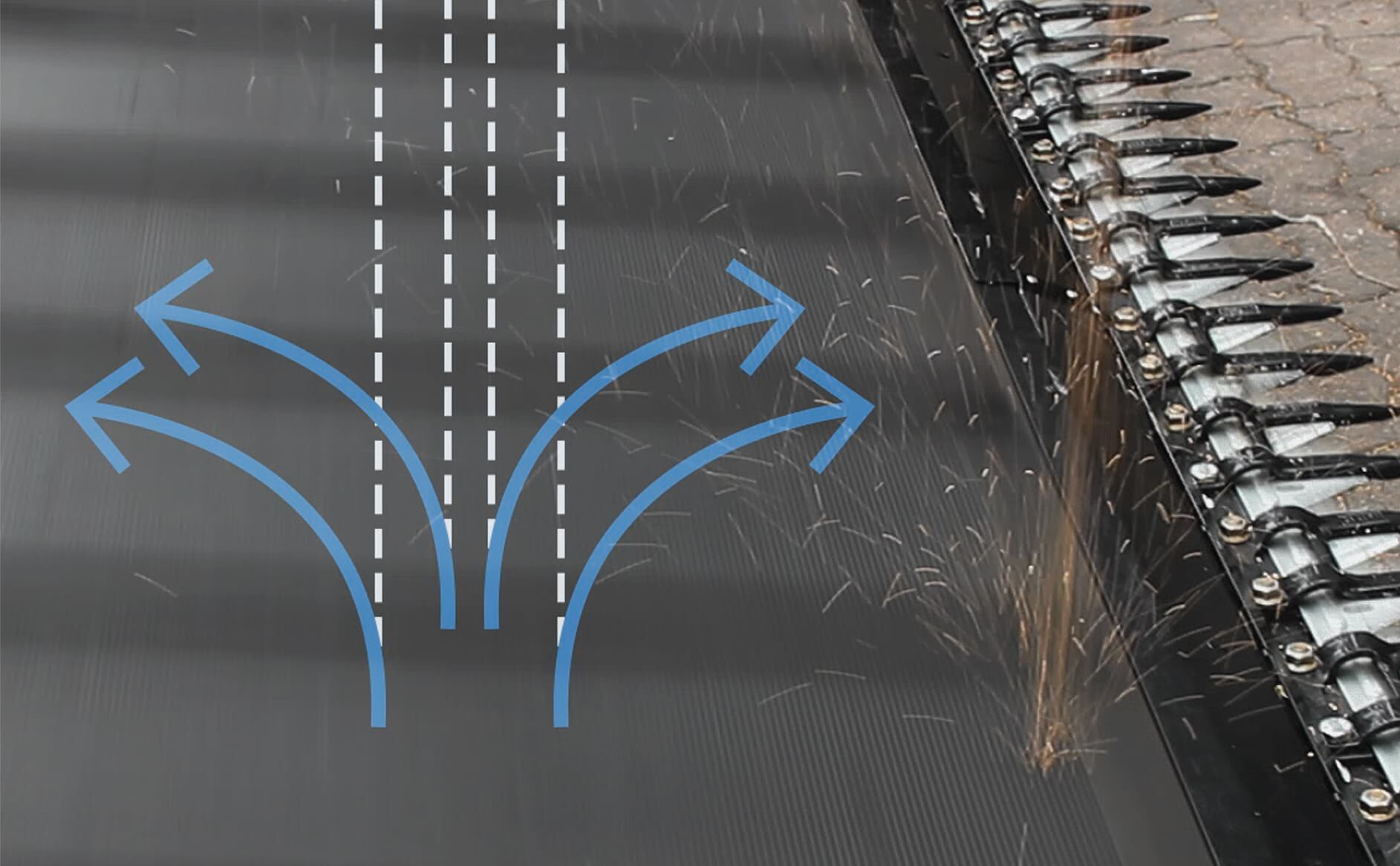 Comparison
Without IAS
Grains are lost as they scatter away from the draper belt.
Superior Solution for Sensitive Crops
IAS Advantages
Specifically designed for harvesting very sensitive crops
Maximizes yield by gently blowing dropping grains back to the belt
All airlines integrated in the head - no exterior lines to damage pods
Click the link below for more information and IAS videos.