text.skipToContent
text.skipToNavigation
The Rota Disc® Horizon corn head
Maximum shredding of your plants
The Rota Disc® Horizon corn head
Maximum shredding of your plants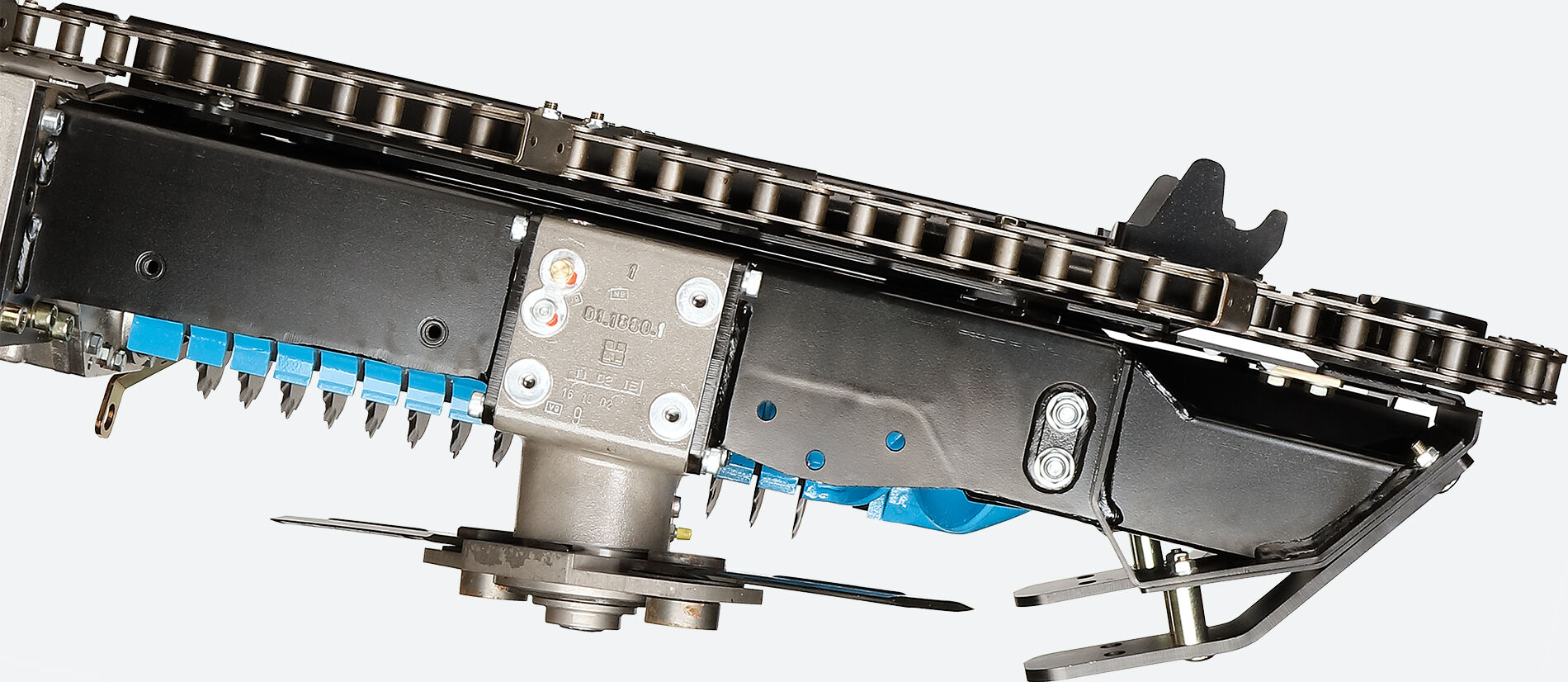 The Rota Disc® Horizon concept
Shredding and chopping in once
Two stalk rollers with different-sized diameters seize the plant and pull it downward in a constant motion. At the same time, another rotor fitted with 15 rotary knives cuts the plant up into uniformly short sections. This design ensures the plant is shredded during harvest, enabling faster rotting.

The horizontal chopper is located in the front area to the side of the picking row. This optimized position means that the plant is cut off very close to the ground at full speed, leaving a particularly short stubble which no longer provides sufficient habitat for pests.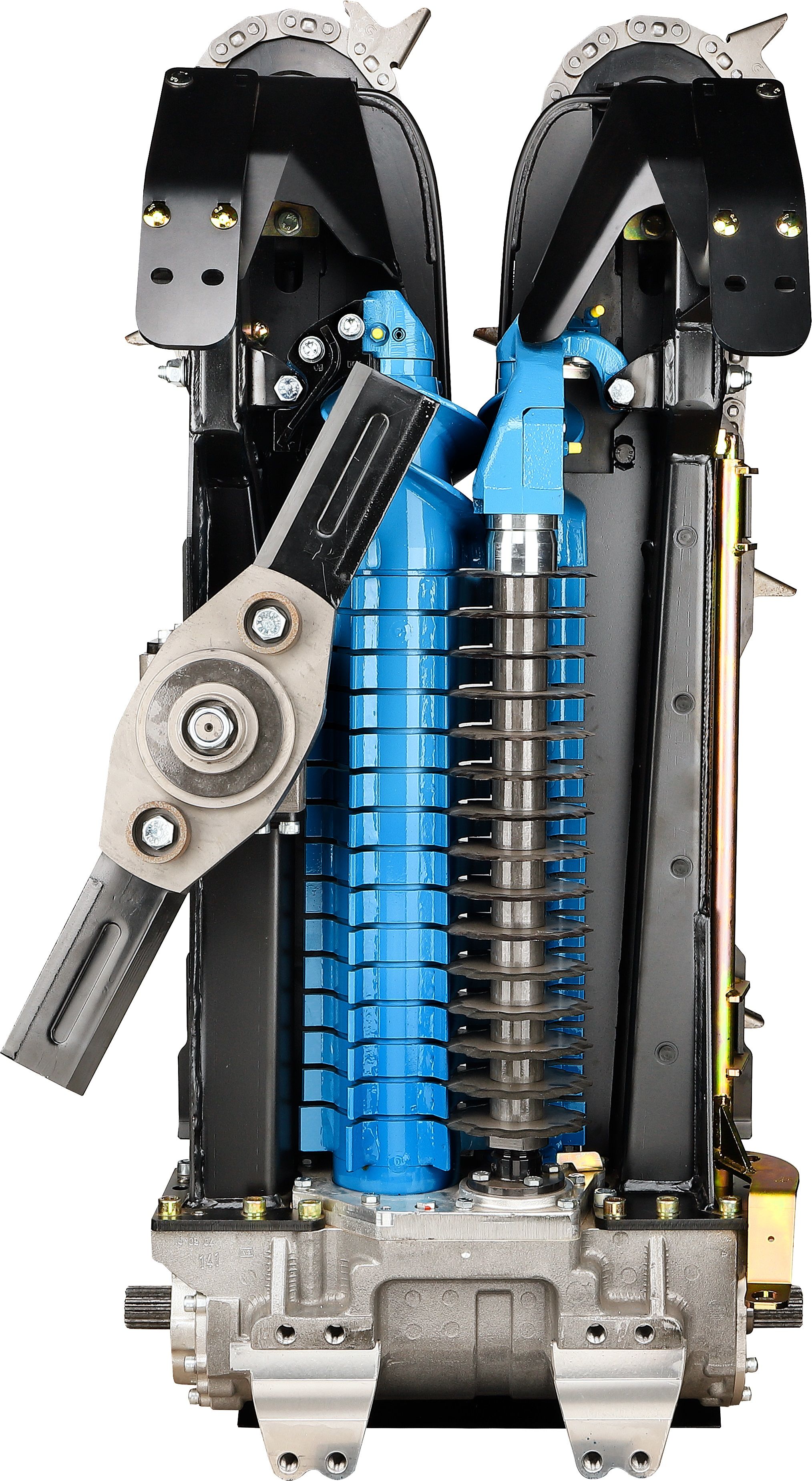 Switch view

Many reasons for Geringhoff
Benefit from best-in-class standard specs
Many reasons for Geringhoff
Benefit from best-in-class standard specs
Get in touch with Geringhoff
At your service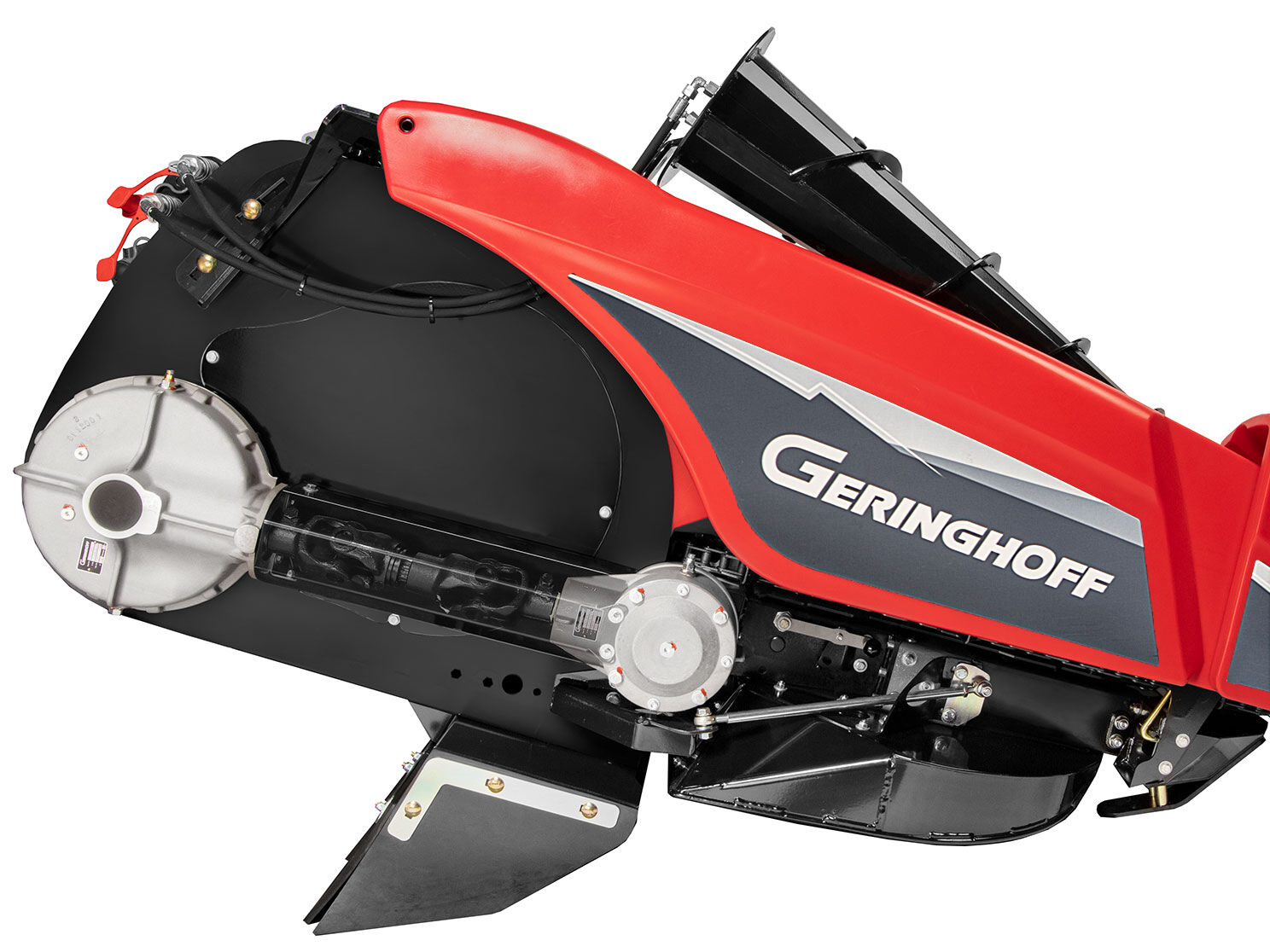 An innovative drive system 1/3
Excellent Performance
Great performance requires an exceptional drive system. Our headers are driven by a reliable crown wheel gearbox we deliberately designed a system that does work without chains and belts to ensure smooth harvesting.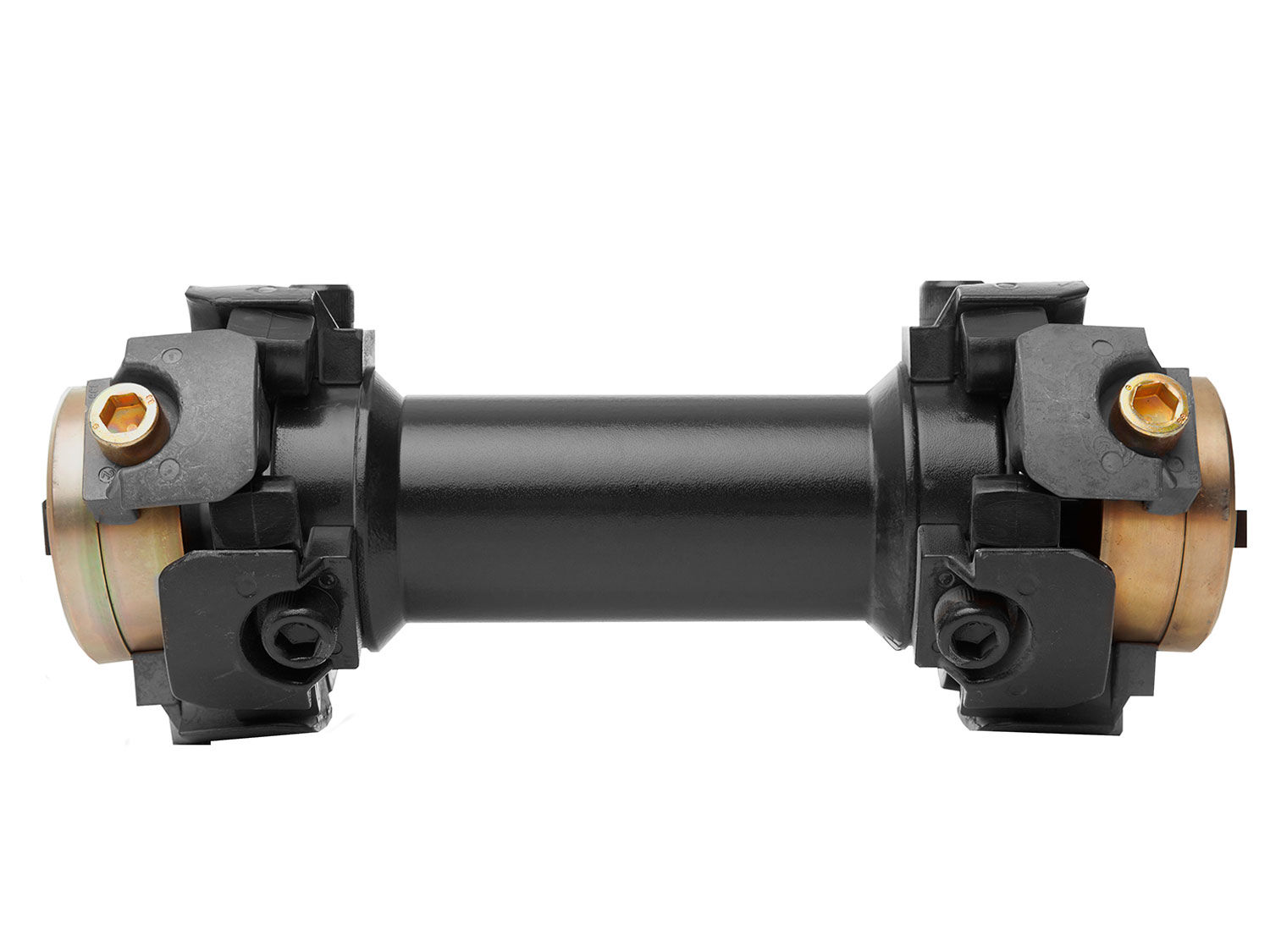 An innovative drive system 2/3
Safe and Reliable
Geringhoff uses Centaflex® couplings to connect the row units. The dampers on the couplings significantly reduce vibration and shock loads on the gearbox that drives the row unit, thereby multiplying its reliability.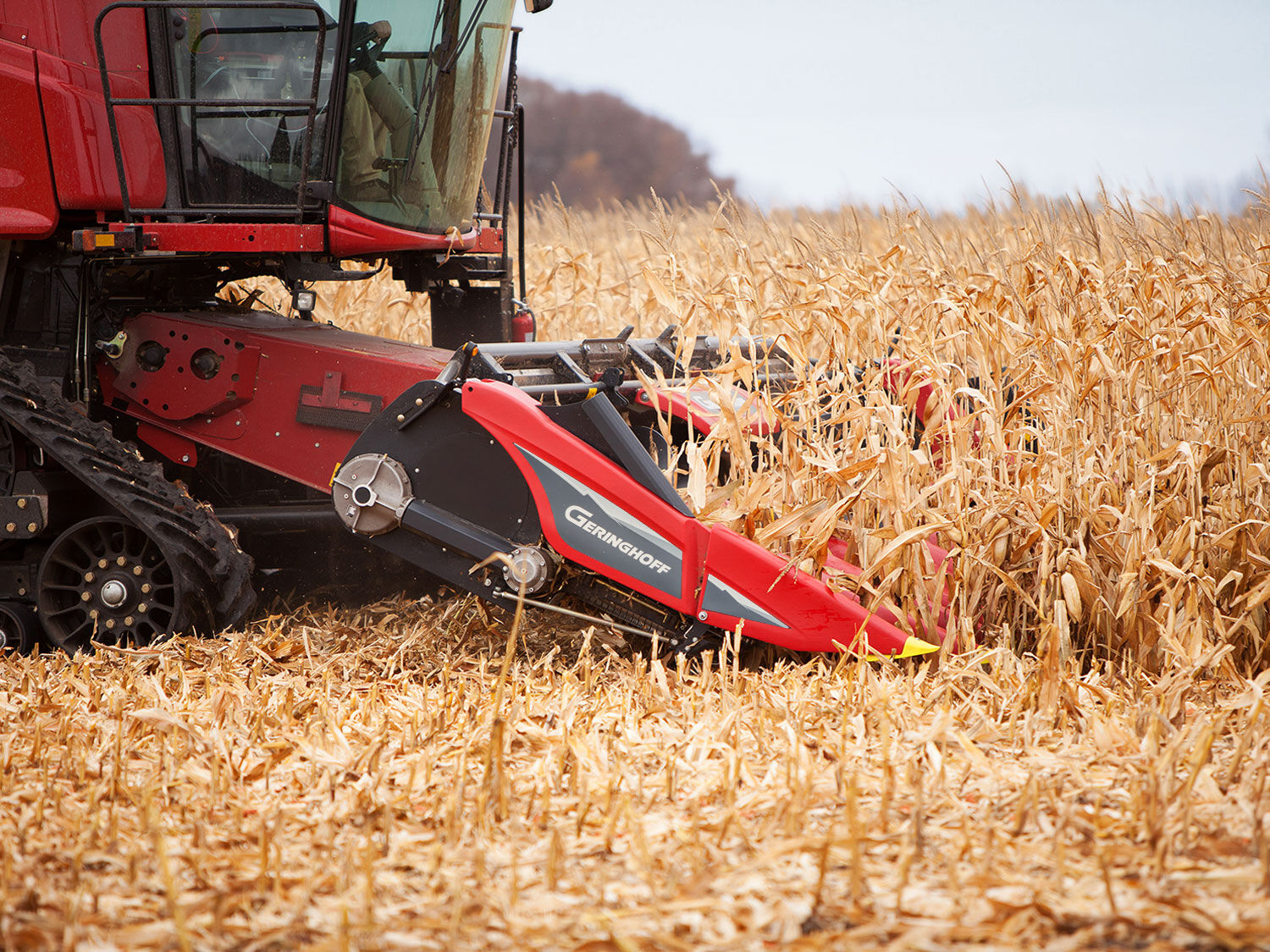 An innovative drive system 3/3
Excellent service life
An excellent service life, low maintenance, great flexibility, and compatibility with different combines are truly good reasons for choosing Geringhoff.
Gathering system
A unique gathering chain idea
Gathering Chains
Always ready and perfectly tensioned
The gathering chains are tensioned automatically. The gathering chain can be changed quickly and easily thanks to the Geringhoff special tool. As the chain tensioner is tuned to the patented sprocket, the driveline is protected from blockages caused by debris and gearbox failures are avoided. Geringhoff is the only manufacturer to offer automatic tensioning for the gathering chains.
Available in all common combine colors
You have the choice of colors
Design your Geringhoff corn head according to your wishes. Choose one of the colours below at no extra charge. Whether combine harvester or favourite colour, you have the choice.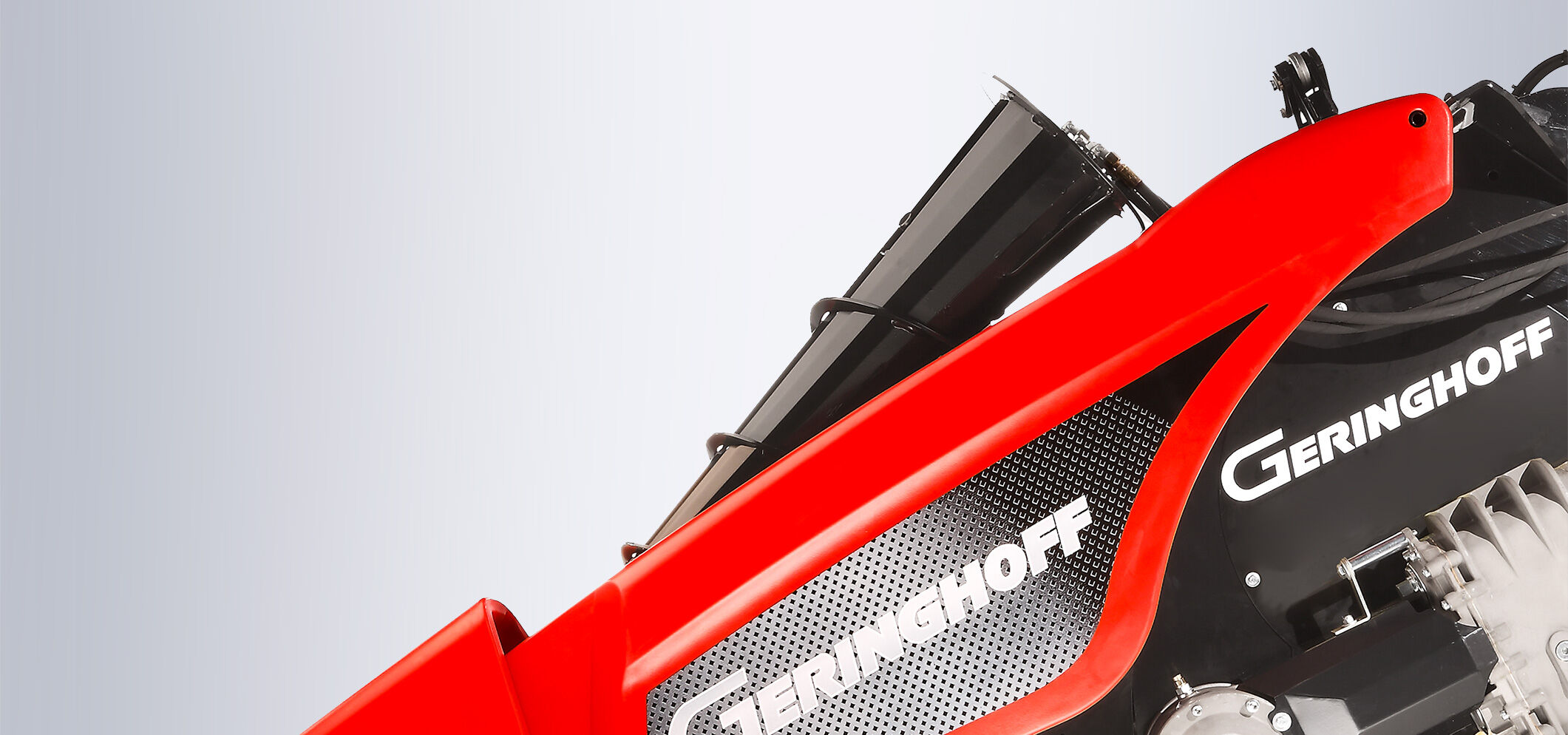 Standard Feature
Down Corn Auger
The down corn auger makes harvesting down crops even easier. The hydraulically driven conveyor auger located on the outside bodies (left-hand, right-hand, or double-sided design) of your Geringhoff corn head prevents cobs from being slung toward the edge of the crop. It also keeps crop residues from accumulating on the outer bodies.
Additional Features
Customized down to every detail
Each field has its specific characteristics and challenges. Our goal is to rise to these challenges and provide you with a head that results in maximum yields from your crop. Upgrade your corn head with our range of additional options and accessories.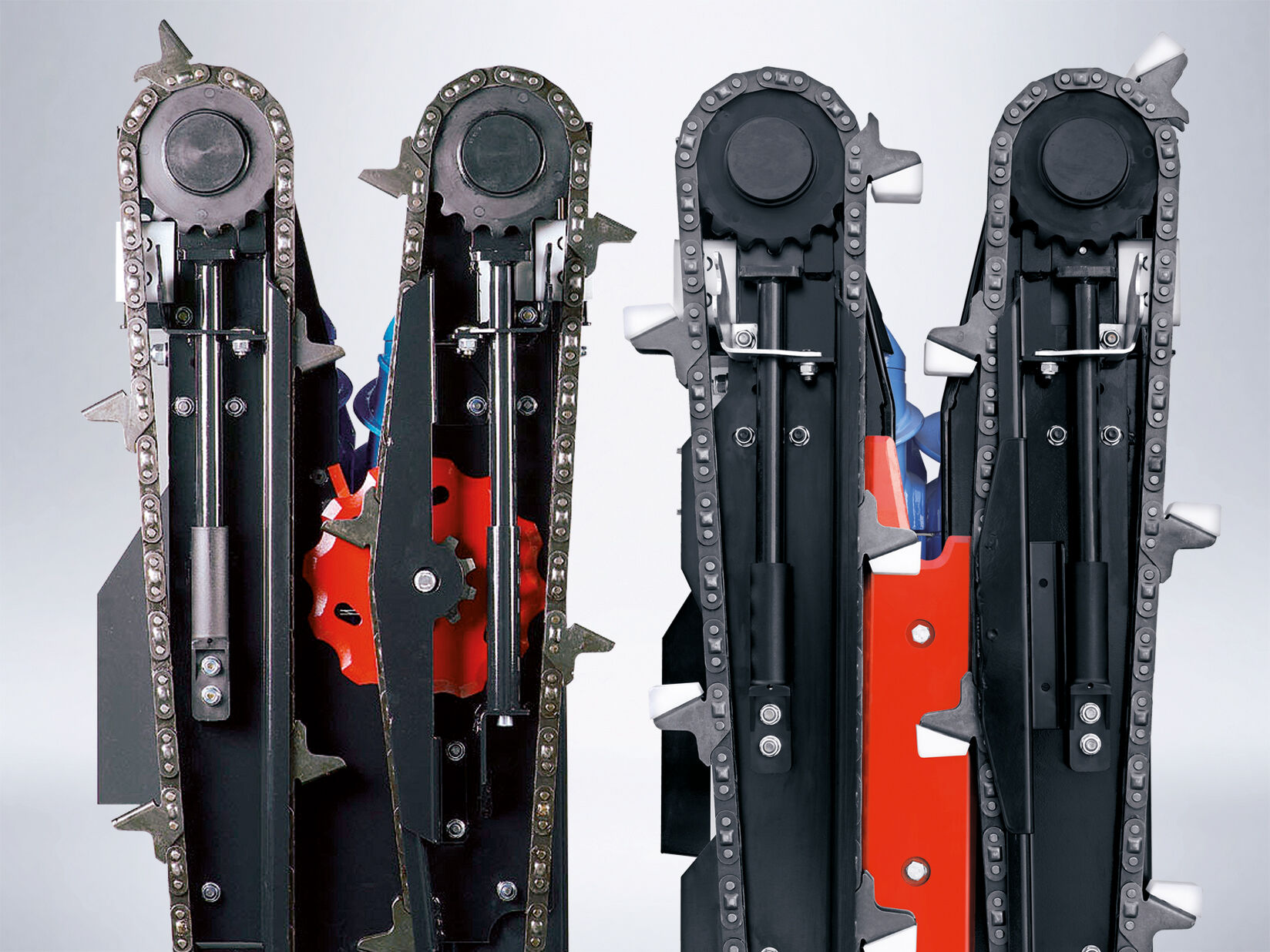 Accessories
Sunflower Kit
As an alternative, Geringhoff corn heads may be fitted with an active or passive sunflower harvest system. Field characteristics and crop maturity levels will determine which system is recommendable.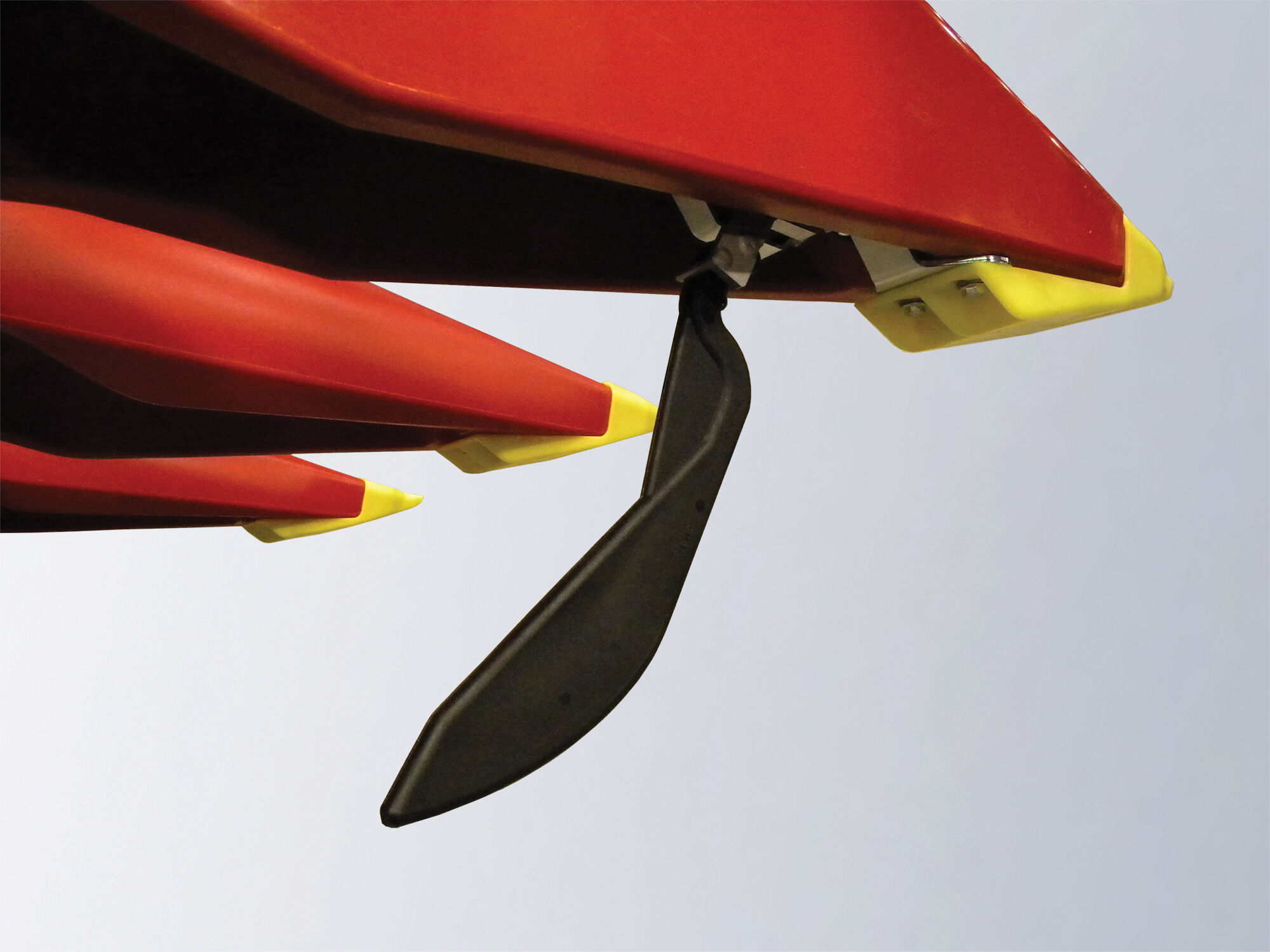 Accessories
Headsight®
Precise header height control over all types of terrain. At the heart of the Headsight header height control system are flexible poly paddles and reliable electronics. Other systems will dig in to the soil and damage the system when in reverse, but not Headsight. It's design is operator friendly and has been used reliably for decades.